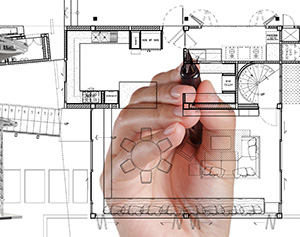 As I write this post, my family and I are I the midst of a major home renovation project. If you've ever been involved in a similar project, you can appreciate how over time it can become a learning and growing experience. Now that the renovation is close to completion, I realize there are some things I would have done differently.
The purpose of today's post is to establish a few guidelines for designing a compressor room for rotary screw air compressors. In this post, I review the importance of:

By no means should this be your only or last reference, but consider it a great starting point for items that are often overlooked when designing a compressor room.
---
Location
As they say in real estate: it's all about location, location, location. A compressor room is not much different.
First off, electrical wire and conduit are more expensive to install than compressed air piping. If given the option, always locate the compressor room close to the electrical source.
---
Free, Warm Air!
Next, air-cooled compressors discharge warm, clean and free air from their air/oil coolers. This heat source can be used for space heating, pre-heating water for boiler or hot water heaters, and other various applications. With this in mind, consider locating the compressor room where an application can benefit from this free heat source. Doing so and you could reap a large payback and help justify your project. Also, same goes for water-cooled compressors – the warm discharge water can be used for multiple purposes.
---
Routing Condensate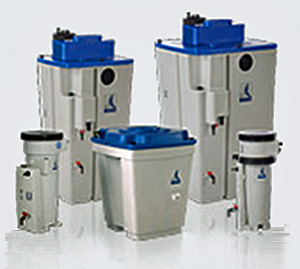 Probably the most overlooked item in a compressor is a floor drain. In my experience this is the most forgotten item when a compressor is designed. Air compressors produce large amounts of condensate that needs to be properly treated and disposed. Due to the potential oil carry-over from a lubricated rotary screw compressor, the condensate is listed as a hazardous material by the EPA. Therefore, the condensate must be handled and disposed of properly. The most economical way is to route the condensate through an oil/water separator first. This product will separate and collect the oil and the condensate discharge is 15-20ppm, which is suitable for most localities sanitary sewer system.
In my next blog post we'll discuss more topics related to the layout and design of a compressor room.
---
Atlantic Compressors is a full-service distributor, offering engineering services, equipment sales and rentals. Our service department is fully staffed and trained to provide routine and emergency service on most makes and models of air compressor equipment.
Please contact us for a no obligation walk-through of your compressed air system. Call (540) 728-1147 or email bill@atlanticcompressors.com.