It's now officially fall — the landscape is changing color, kids are gearing up for various festivities, and temperatures are getting cooler. As the great poet Bob Dillon once said "The Times They Are A-Changin'." So how do cooler temperatures affect the location of your compressor?
Climate & Your Compressor Room Location
The climate here in Virginia is pretty moderate – it never gets really cold or hot. In this area (or areas similar to it) one might think that installing a compressor system outdoors would have some advantages. After all, the cost of square footage inside a facility comes at a premium compared to the cost of a concrete slab and a lean-to roof on the outside of a building. And depending on the type of business, if located inside, the compressor system could be very noisy and produce unwanted heat loads.
You would never consider placing an air compressor outside in northern climates where temperatures can easily drop below freezing and stay that way all winter. Nor would you install one outside in many southwestern states where summer temperatures consistently exceed 100 degrees. The reason for this is that oil lubricated rotary screw compressors (the most common type of industrial air compressor) simply won't survive these extreme conditions.
---
What About Virginia?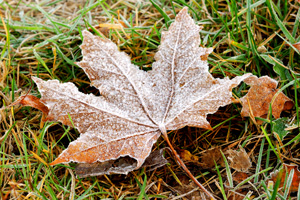 Here in Virginia however, where winter temperatures consistently fall below freezing in the evening, the correct choice would still be to locate a compressor system indoors. In addition, most rotary screw compressor manufacturers now equip their compressor controllers with a low temperature inhibit feature. This feature prevents the compressor from starting if the oil temperature is below 38 degrees (on average). Another reason to locate the compressor indoors is to prevent condensate from freezing.
Now that we've settled the debate about where to locate a compressor system (rotary screw compressors installed in this area belong indoors). We also need to address the issues of noise, service access, and heat discharge from rotary screw compressors.
---
In my next post, we'll continue this discussion along with other topics related to the layout and design of a compressor room.
Atlantic Compressors is a full-service distributor, offering engineering services, and equipment sales and rentals. Our service department is fully staffed and trained to provide routine and emergency service on most makes and models of air compressor equipment.
Please contact us for a no obligation walk-through of your compressed air system by phone at (540) 728-1147 or by email at bill@atlanticcompressors.com.